Services
Imagine waking up everyday to delicious healthy meals, enjoyed with the company of your new-found friends. As the day passes, you find yourself attending group activities, learning a new hobby, and taking a peaceful stroll before you retire to bed. Our residents do not need to worry about household requirements, medication management, and even their personal safety and security, because these are the services we offer and provide to the best of our abilities. From your most basic needs, to assisting in the Activities of the Daily Living (ADLs), Sacred Heart Senior Care is prepared to serve you.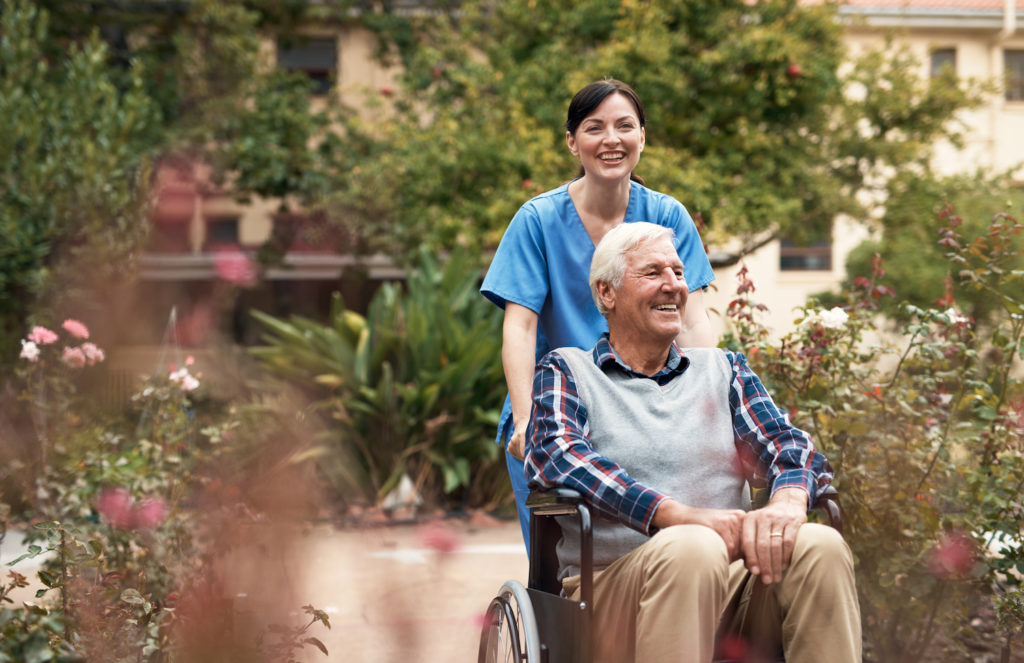 While we don't allow our residents to keep pets, we do allow pets to visit, provided they present a copy of the current rabies vaccination certificate prior to the visit. They must be on a leash all throughout their visit in the facility. They are not allowed to roam around unleashed or in communal areas indoors. They are only allowed in the resident's room they are visiting, the front patio, and the backyard.
Amenities
Our home was established with peace and comfortability in mind. This meant that every space, and every piece of furniture was fitted to fulfill the needs of our residents. From spacious common rooms, a tranquil garden and strolling area, to our Tempur-Pedic® mechanical beds –– residents are ensured the best home experience.

Your loved one may choose between a shared or private room, outfitted with the best and most comfortable household amenities, such as: a brand-new air conditioning and heating system, WiFi for you to stay connected, individual TV sets complete with video on demand services, and of course shared family areas like our barbeque area and outdoor dining for birthday and holiday celebrations. All amenities are accessible to every resident, and rest assured –– our amenities don't stop there, as we continuously learn, grow, and innovate to provide the best experience for all our residents.